How to Leverage World Cup 2022 Craze to Benefit Your Company
By Dirk Menkveld on false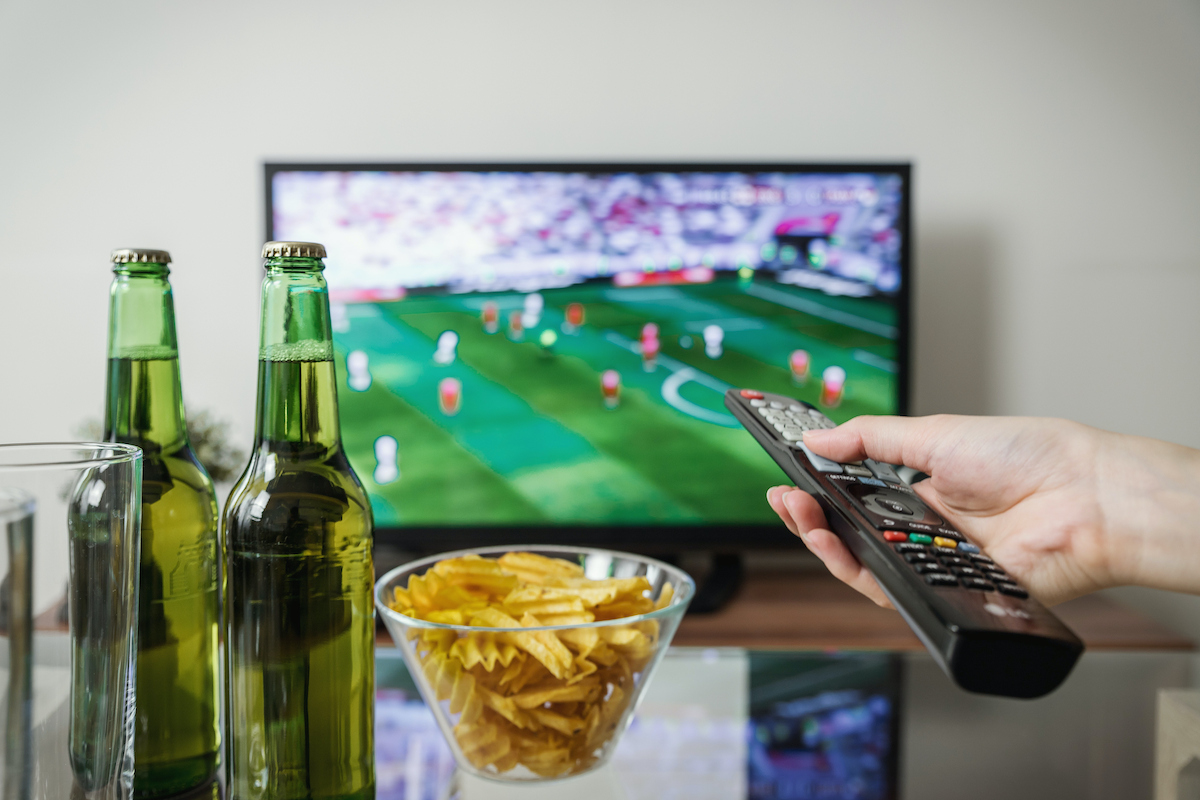 How to Leverage World Cup 2022 Craze to Benefit Your Company
FIFA 2022 Qatar is almost here! And everyone in the world, whether it's players, team, organisers, or fans, everyone is gearing up for the most thrilling time. Furthermore, it will feature thirty-two incredible teams, teamwork, hard work, and sportsmanship. FIFA 2022 will run from November 21 to December 18, 2022, in some of the iconic stadiums of Qatar. Also, for the first time, FIFA is happening in the latter half of the year, which is already a festive holiday season.
With many factors and reasons to be excited about, you can use the World Cup 2022 Craze for your company's benefit. Are you still wondering how? Here are some fun ways to do it!
Organise Fantasy Football FIFA 2022
Organising fantasy sports is one of the most amazing ways to leverage the World Cup 2022 craze to benefit your company. Just imagine a virtual FIFA 2022 tournament where employees create their teams, play, check live scores and win prizes. Fantasy sports are the new age games that give the feel of real games anywhere. So, you can organise the fantasy FIFA with the help of amazing services which offer customised fantasy football solutions.
How to Play Fantasy Football FIFA 2022
The season of FIFA 2022 has commenced, and all the teams and players have been finalised. In fantasy FIFA 2022, the offices can avail services of outstanding fantasy sports organisers. They can customise FIFA and organise an exhilarating competition according to your needs.
To play fantasy FIFA 2022:
Register Yourself and Invite Others
You can simply register, log in with your details, and invite everyone by email. Each unique email ID belongs to a single person who can play with it. Also, there's a high level of privacy, and registration is hassle-free and quick.
Create Your Teams and Enjoy FIFA 2022
The best part is where you just have to log in and play. As a general manager, you can draft your virtual teams. Then, you can use your points to remove players and create a powerful team. There will be rousing matches where the visuals, graphics and rules will be similar to FIFA and give you another level of experience.
Watch the Stats
There are live stations where you can compare your performance. Also, get bonus tips and use strategies to become the winner. Also, you can evaluate everyone's performance and plan accordingly.
Win Exciting Prizes
As this stimulating journey ends, the winner and runner-ups will get wonderful rewards. In addition, players will contribute funds so the winner can be prized well at the finale.
How can Your Company Benefit From Fantasy FIFA 2022?
Do you know happiness can boost employee productivity by 10 per cent? Yes, that shows you can use fantasy sports in your company to increase performance, build bonds, and much more.
Boost interdepartmental Bonds
Fantasy FIFA 2022 is customisable, and you can play thrilling games in the office, inter-departmental and with other offices. It helps to break the ice between the two departments. It's often observed that two different departments don't mix up, and there's always a gap. You can break this by organising fun fantasy sports where everyone can participate and enjoy FIFA 2022.
Promotes Teamwork
One thing which is common in company and sports is teamwork. With these games, various employees will coordinate with others to make their team win. This will build understanding and collaboration and create wholesome bonds.
Builds Healthy Relationships
The cafe time and breaks will not be boring anymore. Instead, it will be full of discussions once you organise the fantasy sports; there will be a dialogue about ranking strategies and how much they enjoy the games. That will create an environment of friendship, motivation and healthy bonds.
Increases Productivity
It's believed that some recreation and extracurricular activities are important in companies. However, a similar schedule for a year can make the employees less productive and less creative. So, what's more compelling than using the FIFA 2022 fever? It will develop teamwork skills, bring great action and boost productivity. In addition, employees will learn skills, become more active and work harder toward the company's goals.
Some other Ideas to Try
Here's red one another fun idea to use FIFA 2022 in your company:
Create a Special Match Viewing Centre
You can create a special match viewing centre in your office. Sounds fun, right? You can mount screens, add snacking corners and let the employees chit chat for a while. Again, this will help the employees to freshen up by discussing sports and socialising. It will promote teamwork and create good relationships. This will benefit your company in many ways and make the experience unforgettable for life.
A Limited Edition Exclusive FIFA Merch
As a competitive company, you can do something out of the box and create exclusive and limited FIFA 2022 merch. You can create jerseys, FIFA goodies, mugs, diaries and much more. Then, you can market it offline and on your website. This will create brand awareness and grow your sales. FIFA is a global tournament which attracts billions of fans. So, using this platform to promote your sale is an incredible idea.
Wrapping Up
These were some amazing ideas to leverage the World Cup 2022 craze to benefit your company. Arranging game watchings sessions, exclusive merch or going next level with fantasy FIFA are some excellent ideas. It will build companionship, rejuvenate employees and create a pleasant office atmosphere.
So, don't wait anymore, as customised Fantasy Football Solutions Koppa is here to organise fantasy FIFA 2022 for you. Koppa builds exclusive games for your company where you can enjoy real FIFA in a virtual world. Make this FIFA even more exciting with free Fantasy football for World Cup 2022.
Don't wait any more because you can win exciting prizes and make your FIFA 2022 unforgettable with Koppa fantasy FIFA 2022!